 04.Oct.2022
How much does it cost to develop electronic applications?
Electronic applications known as Applications help us in every part of our lives, from shopping in stores or even on the move, to calming meditative applications that help us sleep. While it may seem good to develop an application that provides a new service, the question arises of what it takes to do this, and what is the cost of developing a specific application?
Article contents:
Factors affecting the cost of developing applications
application type
Features
Supported platforms
App aesthetics and performance
Geographical location of the development team
What is the cost of app marketing?
What are the ongoing costs of maintaining the application?
In conclusion: Why is application development so expensive?
In 2008, the number of applications did not exceed 500 applications only. But after more than a decade, there are more than 2.56 million applications on the Google Play Store for the Android operating system. And on the Apple Store for iOS, the number may not be less than that.
In 2022, the cost of developing an electronic application starts from $ 5,000, and it may reach $ 500,000, depending on various factors that we will explain successively in this article. The exact cost depends on factors such as the type of application and its features, as well as the platforms it supports, the attractiveness and performance of the application, and the geographical location of the development team.
Factors affecting the cost of developing electronic applications
1. Type of application
The type of application may be the biggest factor affecting the cost of developing it. For example, developing a simple web application for scanning a QR code will cost much less than developing a comprehensive social network; The number of screens, user patterns, server architecture, and third-party services depend to a large extent on the type of application.
high cost applications
In general, online applications such as social networking, shopping sites, artificial intelligence applications, music store applications, ride-hailing applications, and applications with a high degree of security such as banking applications cost more in the development process.
Low cost applications
Simple electronic applications such as calculators, QR code scanners, static content apps, educational resources, and note-taking apps are generally cheaper to develop.
2. Features
The number and complexity of features is another major factor affecting the cost of the development process. Complex features such as social feed algorithms, synchronization of IoT devices, or augmented reality will cost more than a file or template upload feature.
3. Supported platforms
IOS and Android applications are developed in different programming languages; So developing an app that supports both platforms takes more work than developing an app that only supports one. And the cost is more if the application developer writes native code, as he has to build the front end of the application twice - once using Java or Kotlin, and once using Swift or Objective C - in order for the application to support both platforms. The backend is likely to be cross-platform, so it is only written once.
A cost-effective alternative to developing front-end twice is to use a cross-platform framework like Flutter or React Native. This framework enables programmers to write code once, and export it as a native application for each platform; This cuts the front-end development cost of the application in half.
4. App aesthetics and performance
The aesthetics of the application can be increased in every aspect, but it will greatly increase the cost of development. Designing the user interface (UI), server architecture, animations, and interactions, and designing it for tablets all add to the cost of designing apps; The more of them you add, the higher the cost.
Applications usually go through different life cycles, with more of these features added at each stage; Rarely is the first version of an app released to the public to be so complete.
For most startups, the initial release will be a simple app that introduces the public to an app idea. This is a basic, low-cost version that is used to validate the idea of the application; This way the startup can make sure there is a market for its app before spending more money on developing it.
These are some typical life cycles or phases for applications, where the cost of development increases gradually as you move through these phases:
Prototype design.
Proof of concept.
Product in its original form.
Make it scalable.
Add full features.
5. The geographical location of the development team
The geographic location in which your app is developed can have a significant impact on the cost of the development process. Since developing applications requires hard work, the cost of this work has a direct impact on the total cost.
For example; In the United States, the labor cost is relatively high compared to other countries such as India. If you want to hand your project over to developers working in a country where labor costs are lower, such as India or the Philippines, this approach has additional costs and risks of its own.
What is the cost of app marketing?
Marketing is an important factor in the application development process. Because people will not automatically find it in the Apple and Google stores; Rather, you should let people know it exists.
Marketing expertise can work magic on any project, but when it comes to app marketing, you need to be sure that your project is in safe hands. This means knowing your audience, or - more precisely - the marketing specialist you hired to know your audience.
Marketing professionals possess specialized skills to conduct in-depth market research, namely and more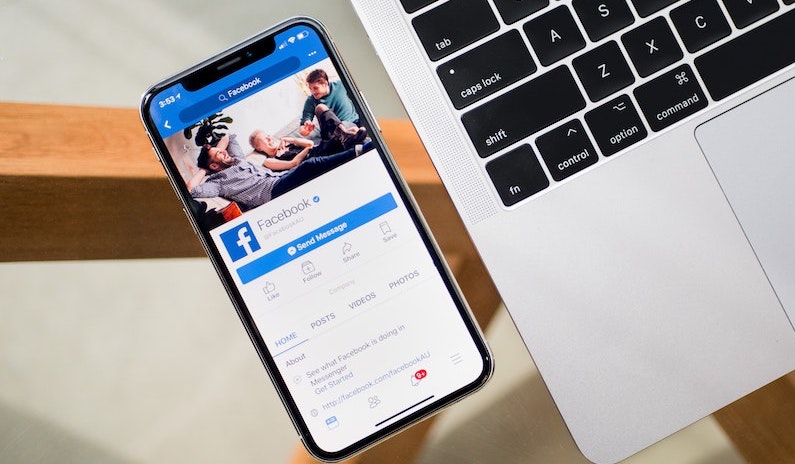 Delivery phase and post-receipt support services: All application-building companies deal with their customers with contracts according to the services they will provide to them. The application-building contract itself is completely different from post-sales support contracts, which are often two types of contracts.
Technical support contract after receipt: This contract and this service are provided by most companies free of charge for a year, and it is a review of all errors that appear in the application after it is presented to users, and these errors appear most of them or 99% in the first and second months, which means that you will only need them for the first two months.
This contract represents a guarantee of the proper operation of the application, not upgrading it or changing any services in it, but it is just a guarantee of the work of the services that you agreed upon from the beginning.
Hosting support contract "server": This contract is annual and must be renewed with the company that built you the application or any other company.
As well as ensuring that the necessary upgrades are made if necessary, and the number of users and the volume of data on the server increases, and therefore this contract is necessary to ensure its continuity to ensure the operation of the application as a whole, and in the event that there is a need for upgrades, then of course you will bear their cost, but this will benefit you in the end
Managing the application and ensuring its legal legitimacy: This stage is for you and you alone, and it is also divided into two parts, which are the management of application services and the legal legitimacy of the application
Application Services Management: This process takes place through the control panel that is designed for you by the executing company, in which it identifies the services that can be provided and indicates their availability.
You have an online store that sells different types of honey, and there is a certain type that you used to sell, but it is not available to you now, so you will specify that the product is not available, but it is normally sold, and if you want to change the image of a product, all these things are done through the control panel and do not need any software intervention
The legality of the application: many ask do I need a license after creating my own application, and the answer to this question is based on one point: "The application is only a means to provide your service." Therefore, your service is what needs a license, not the application itself.
When you create an application for sale, you basically need a commercial license to practice this profession, and you will pay tax on this service, and creating a license means that you will have many advantages.
Including the possibility of opening a commercial account in the name of your company to add electronic payment gateways in the application so that the money goes to your bank account directly. Adding payment gateways in applications cannot be done with regular bank accounts of individuals, otherwise you will have to use the PayPal payment service, which will deduct large amounts to transfer money to your personal account.
And some may prefer to launch the application for a trial period, such as a month or two, and then go after that to license its commercial activity to add legal legitimacy to its application, but the best is definitely to follow the legal methods at the beginning and license everything
This is all you need to know regarding the application building cycle without going into technical details. Companies specialized in building applications have become available in our Arab world in abundance and their prices are acceptable, and all you need is to have a clear vision about your project and a real desire to provide a service that suits your customers and meets their requirements.